How to choose a therapist
Finding the right counsellor can be a crucial step towards your personal growth and emotional well-being. We understand that seeking professional support can feel overwhelming, which is why we are here to guide you through the process. We aim to make the journey of finding a counsellor easy, convenient, and tailored to your specific needs.
You can choose a therapist yourself by reading their individual profiles and calling or emailing them directly or you can contact our professional referrals team who will help you find the counsellor or psychotherapist best suited to your specific needs.
Please feel free to contact Emma Marlin, the Homa referrals coordinator
How to choose the right therapist
All the research shows that above all it is the relationship between the therapist and the client that determines the successful outcome of therapy. It is the quality of the relationship, not the type of therapy that makes the difference. It is therefore worth taking your time to find the right therapist to work with.
You can talk to several therapists before deciding who to work with. You can find out more about the therapist during the initial session, including experiencing how they work. After the initial session, you can decide whether they are a good fit for you. Take your time, you can have several initial appointments before you decide which therapist to work with. Finding the right therapist makes all the difference.
Whatever is bringing you to therapy right now, find out more about how therapy can help 
Still unsure which therapist to choose or what kind of therapy would be best for you?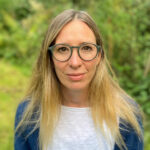 If you are still unsure which therapist would be a good fit for you, you are very welcome to email our referrals coordinator Izzy Pope or call her on 07746716546 and she will get in touch. You can have an informal chat with her and she will help you find the therapist who is best suited to your needs.
As therapists, we know the importance of finding the right person to work with, someone who has the experience, training and areas of particular interest which are the right match for you. We are committed to helping you find the right therapist to work with. Please feel free to get in touch if you would like some guidance and support to find the right therapist for you.
Qualifications and Professional Registration
All therapists who run their practice at Homa are fully qualified and insured and registered with their professional body.
All Homa therapists are self-employed and manage their own appointments. Each therapist provides Homa with evidence of professional qualifications, insurance and membership of their relevant professional body.
All therapists are independently accountable for their work.